NZ housing credit growth slows

NZ Newswire
22/12/2016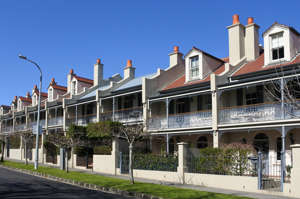 © 668929/Shutterstock NZ housing credit growth slows Housing credit growth continued to lose momentum in November, according to fresh figures from the Reserve Bank of New Zealand, as the latest investor loan-to-value ratio (LVR) restrictions look to be weighing on borrowing.
Record migration and low interest rate have bolstered the country's housing market, prompting the RBNZ to tighten up lending rules to reduce the risk to the nation's financial stability.
New restrictions on lending to property investors with high LVRs came into play Oct. 1.
On an annual basis, housing credit growth lifted 9 per cent in November versus 9.1 per cent in October and 9.2 per cent in September and August.
"The Reserve Bank of New Zealand's latest LVR lending restrictions appear to be weighing on investor demand," ASB Bank economic Kim Mundy said.
The investors' share of new lending was 27 per cent in November, its lowest level since the data series began in August 2014, down from a high of 38 per cent a few months ago.
Mundy expects the pace of housing credit growth to continue to slow, with further slowing in the housing market. "As a result, we expect the Reserve Bank of New Zealand to leave the official cash rate on hold for the foreseeable future," he said.
The central bank cut the official cash rate to a record low 1.75 per cent in November and signalled the end of the easing cycle.
Elsewhere in the lending figures, consumer credit growth continued its recent uplift, with annual lending up 3.4 per cent and back to growth rates seen earlier in the year. Business credit growth fell sharply, with annual lending growth dropping to 5.8 per cent in November from 8 per cent in October.
Annual agricultural credit growth was 4 per cent above year-ago levels in November. However, shortages in dairy farmers' cash flows until mid-2017 should keep a floor under credit demand over this time, said Mundy.