NZ is helping Peru improve its dairying

NZ Newswire
14/10/2016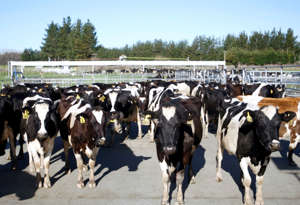 © AP Photo/Nick Perry, File NZ is helping Peru improve its dairying New Zealand is providing funding for a project to help dairy farmers in Peru.
The $4 million of funding was announced at the launch of the New Zealand Peru Dairy Support Project in Lima attended by Economic Development Minister Steven Joyce, who has been in the region for an APEC meeting.
The New Zealand Aid Programme investment to the four-year dairy development project is being matched by funding from Peruvian programmes.
The project will use New Zealand expertise to improve the profitability of up to 90,000 dairy farmers in the Peruvian Sierra, says Mr Joyce.
"The project will focus on assisting Peruvian farmers with New Zealand technologies to improve milk and cheese production, handling and processing practices, and more effective research and extension.
"Dairying has good potential to increase smallholder dairy productivity and incomes in the Sierra," he said.