NZ, Israel remain in limbo over sanctions

NZ Newswire
29/12/2016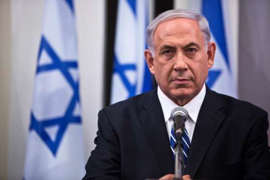 New Zealand and Israel remain in limbo days after Israeli Prime Minister Benjamin Netanyahu ordered his nation's ambassador in Wellington to return home.
Itzhak Gerberg was recalled after New Zealand was one of four countries that last Friday led a motion criticising settlement in east Jerusalem and the West Bank as violating international law and backing hope for two-state solution with Palestine.
The motion was passed 14-0.
The US, which has offered long-standing support, broke away from that by abstaining from vetoing the security council vote.
Further sanctions include New Zealand ambassador to Israel Jonathan Curr not being able to enter Israel, while the ambassador to Senegal has also been recalled.
Israel does not have diplomatic ties with Venezuela or Malaysia, the two other countries leading the push.
Patricia Deen, spokeswoman for the Israeli embassy in Wellington, had no further details on what, if any, sanctions might follow the ambassador's return home to Israel, where he is expected to meet with Mr Netanyahu.
"Israel rejects the contemptible, anti-Israel UN resolution and will not subordinate itself to it," his office told Israeli newspaper Haaretz.
The paper also reported that Mr Netanyahu contacted New Zealand Foreign Minister Murray McCully, calling the UN resolution a "declaration of war".
But Israel should not have been surprised by New Zealand's position according to Mr McCully, in which he said calls for Israeli settlement expansion to be halted had been established New Zealand policy for many years.
"It is a sad fact that rather than making progress with talks between the parties, the most the security council is able to achieve is to attempt to stop the further undermining of the two state solution," he said.
Australia, which is not a member of the Security Council and therefore ineligible to vote, has backed Israel with Foreign Minister Julie Bishop saying the nation would not have backed the Security Council's motion.
Australia is "firmly committed to a two-state solution, where Israel and a Palestinian state exist side-by-side in peace and security and within internationally recognised borders," Ms Bishop said in a statement to the ABC.
"Australia urges both sides to refrain from steps that damage the prospect for peace and to resume direct negotiations for a two-state solution as soon as possible."
Meanwhile a US writer in a Jewish magazine has criticised New Zealand's "passionate feelings about a property dispute in the Middle East" despite the nation's own "dark past".
"New Zealanders are no stranger to settlements - or to the cavalier denial of the rights of an indigenous people in their historic homeland," Liel Leibovitz wrote in Tablet.
"For some strange reason, though, New Zealand has chosen to project its own historical and moral failings on the aboriginal population of the Jewish state, while continuing to ignore the effects of its historical and well-documented crimes at home," he went on.
New Zealand's two-year term as a non-permanent member on the Security Council ends next month.