NZ male minorities suffer online

NZ Newswire
7/09/2016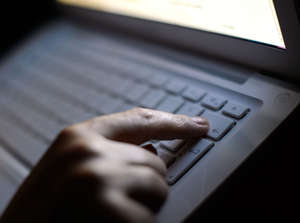 © Dominic Lipinski/PA Wire/Press Association NZ male minorities suffer online Young New Zealand men are being harassed online at a rate comparable to young women, a survey by a cyber security firm suggests.
The Norton research of 505 men over 18 says three-quarters (72 per cent) of New Zealand men under 30, and more than half of all New Zealand men (58 per cent), have experienced some form of online harassment.
Earlier this year, another Norton survey said 72 per cent of New Zealand women under 30 had been harassed online - much of it sexual or sexually violent in nature.
Norton's Mark Shaw says the male research reveals that online harassment is an everyday trial for minorities.
It ranged from abuse and insults, trolling, threats of violence and death threats.
"Men from minority religious beliefs are attacked because of their faith in 21 per cent of cases; gay, bisexual and transgender men are targeted because of their sexual orientation in 23 per cent of cases, compared with 8 per cent of heterosexual men."
Men with disabilities were attacked in 15 per cent of cases.
"I get it, I put myself out there for all to see, but that doesn't make the things people say to me hurt any less," said Kris Fox, whose Twitter profile describes himself as being androgynous.
"If I told you half the things I hear on a daily basis you'd curl up and cry. It's just sad how many people want to attack you for who you are, how you look, or the way you identify."
The survey said most men ignored (45 per cent), blocked (37 per cent) or unfriended (28 per cent) perpetrators.
However, about a quarter were not using privacy settings.
The survey also revealed 35 per cent of New Zealand men accepted friend requests from strangers.