NZ Open to be co-sanctioned for two years

NZ Newswire
6 days ago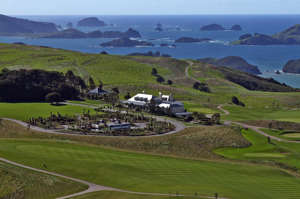 The New Zealand Open will be jointly sanctioned by the Australasian and Asian Tours for the next two years.
Organisers confirmed on Tuesday that the Asian Tour will become a full co-sanctioning partner for the next two editions, beginning with the 2018 tournament in Queenstown in March.
The deal means 30 players from the Asian Tour will contest the event, with prize money earned counting towards their Order of Merit race.
The tournament will also be broadcast live on the Asian Tour's global television platform.
Tournament chairman John Hart says the Japan Golf Tour will continue to send a number of its leading players.
"Our flagship tournament has grown in strength and stature over the years and we believe our expanded arrangement with the Asian Tour will drive the tournament's growth," Hart said.