NZ popular same-sex marriage destination

NZ Newswire
3/05/2017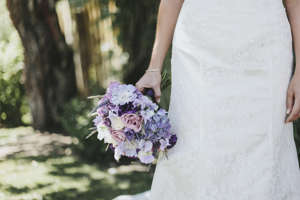 Half of all same-sex marriages and civil unions in New Zealand last year were between couples from overseas.
This included 471 overseas couples coming into the country to celebrate their same-sex marriage or civil union, compared to 483 local resident couples, Stats NZ said on Wednesday.
"Couples from Australia accounted for 58 per cent of overseas same-sex couples coming here to marry," population statistics senior manager Peter Dolan said.
"A further 17 per cent came from China."
Of the same-sex couples coming from overseas, 21 per cent had one or both partners born in New Zealand, compared with 56 per cent of opposite-sex couples.
About 11 per cent of opposite-sex couples married in New Zealand in 2016 came from outside the country, Stats NZ said.
This included 2490 overseas couples and 19,752 New Zealand resident couples celebrating opposite-sex marriages or civil unions in 2016.
Most couples preferred to marry than get civil unions - with 23,136 opposite-sex and same-sex marriages registered in New Zealand in 2016, compared to just 60 civil unions.