NZ Rugby proceeds with independent review

NZ Newswire
13/10/2016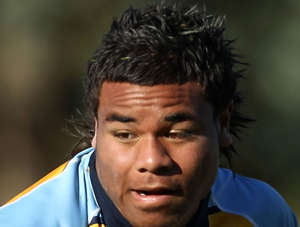 © Phil Walter/Getty Images Dillan Halaholo New Zealand Rugby has confirmed it is going ahead with an independent review of the culture within a sport that has been hit by a series of off-field incidents.
NZR says it is in the process of forming the panel that will look at "respect and responsibility in our professional environment".
"We have the draft terms of reference and are still working on appointing all members of the independent panel," it said in a statement on Thursday night.
"The intention is for this review, once it has been established, to be thorough and transparent. We will provide the detail once it is finalised."
In the latest incident to tarnish rugby's image, Southland Stags player Dillan Halaholo was sentenced to 18 months' intensive supervision on Thursday.
Halaholo, 23, admitted three charges of masturbating in a public place, twice in front of young girls, Fairfax reported.
It follows the Chiefs stripper scandal in August and then the outcry over Wellington player Losi Filipo's discharge without conviction after assaulting four people, two of them women.
Last week, All Blacks halfback Aaron Smith was banned for one match after revelations of a tryst with a woman in a disabled toilet at Christchurch Airport in September.