NZ seeks ceasefire in Aleppo

NZ Newswire
30/11/2016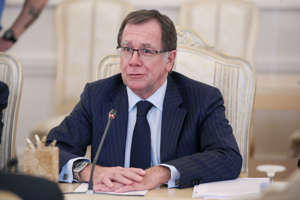 New Zealand has joined Egypt and Israel to put forward a UN Security Council resolution demanding a ceasefire in the besieged Syrian city of Aleppo.
Fierce fighting has been going on for weeks in Aleppo as Syrian government forces try to gain control of the parts of the city held by rebels.
Foreign Minister Murray McCully says pressure must be put on those perpetuating the violence.
"The presence of a few hundred Al-Nusra terrorists in Eastern Aleppo does not justify an all-out attack on more than 250,000 civilians, the bombing of every hospital in the city, and cutting off the population from aid and outside assistance," he said.
"We have long been of the view that the Security Council needs to live up to its responsibilities and the resolution we have put forward spells out the requirements for a ceasefire, humanitarian access, and a resumption of negotiations in Syria."