NZ shares chart another record high

NZ Newswire
20/04/2016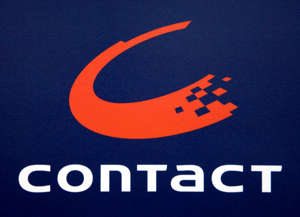 © Mark Coote/Bloomberg News NZ shares chart another record high New Zealand's benchmark S&P/NZX 50 Index hit another record, led by Trade Me Group, Contact Energy and Vector while Spark New Zealand fell from a nine-year high.
The S&P/NZX 50 Index gained 28.23 points, or 0.4 per cent, to 6,901.27. Within the index, 27 stocks rose, 20 fell and two were unchanged. Turnover was $158.3 million.
"The market's had another pretty good day today with confidence driven from offshore markets - we're ticking along quite nicely," said Grant Williamson, director at Hamilton Hindin Greene.
"This makes it seven consecutive days of the market being firmer, the New Zealand market just keeps on going with investors looking for solid growth stocks."
The local index has outperformed most global markets this year, gaining 8.7 per cent as global investors chase higher yields. Wednesday's record high is the sixth in a row.
Trade Me led the index, up 2.5 per cent to $4.52, a six-week high. Contact Energy gained 2.4 per cent to $5.10 while Vector rose 2.3 per cent to $3.53.
Listed aged-care providers performed well with Ryman Healthcare up 2.3 per cent to $8.90, Summerset Group Holdings up 2.2 per cent to $4.57 and Metlifecare up 0.2 per cent to $5.34.
Ryman said it will report full-year earnings on May 20, having posted a 23 per cent gain in first-half profit in November as revenue increased from a bigger asset base and it lifted the value of properties.
"Ryman could very well be coming in for demand approaching its full-year results," Williamson said.
"Investors are buying ahead of what's expected to be a very good result. It has disappointed in the last few years, it's had some relatively flat results, but it seems to be coming back into favour for investors now."
Fletcher Building advanced 1.1 per cent to $8.27.
"It has been a pretty solid performer since it posted a result in February," Williamson said. "Now analysts are becoming more bullish about it, that's giving investors some confidence."
Spark was the biggest decliner, down 2.7 per cent to $3.645. Mr Williamson said the move may be profit-taking.
Skellerup Holdings fell 2.1 per cent to $1.40, and Steel & Tube shed 1.3 per cent to $2.25.