NZ shares chart new record

NZ Newswire
14/04/2016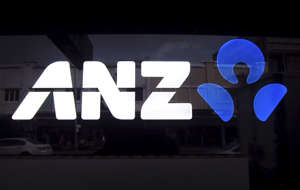 © Reuters/DAVID GRAY Westpac, ANZ and A2 Milk Co gained while Z Energy and Restaurant Brands New Zealand dropped New Zealand shares rose, pushing the S&P/NZX 50 Index to a record, as global equity markets rallied.

Westpac, ANZ and A2 Milk Co gained while Z Energy and Restaurant Brands New Zealand dropped.
The NZX 50 rose 45.91 points, or 0.7 per cent, to 6,823.82. Within the index, 28 stocks rose, 11 fell and 10 were unchanged. Turnover was $179 million.
Dual-listed stocks led the index, with Westpac up 4.4 per cent to $34.36 and ANZ advancing 3.9 per cent to $26.64. Australia's S&P/ASX 200 Index was up 1.1 per cent at 5pm New Zealand time, in line with markets across Asia after a strong finish from Wall Street overnight.
"Today's strength is mainly on the back of international strength from the United States and Australia, we're just following what's happening on the international scene," said Grant Williamson, director at Hamilton Hindin Greene.
A2 Milk rose 3.9 per cent to $1.88, continuing Wednesday's rebound after the infant formula producer came under heavy selling across the NZX and ASX earlier this week as investors worried over changes to China's import regulations.
On Thursday China's finance ministry said infant formula imports through international e-commerce sites would need official approval by 2018, a reassurance for investors who thought an earlier announcement meant the new rules would come into effect immediately.
Fletcher Building gained 2.3 per cent to $8.16, an eight-month high.
Fonterra Shareholders' Fund units rose 0.9 per cent to $5.72.
Z Energy was the worst performer, falling 2.3 per cent to $6.94, and has gained 5 per cent this year.
Restaurant Brands dropped 2 per cent to $5. Its annual profit grew 1 per cent in 2016, the slowest pace in three years, as it was hit by higher costs, although the fast-food company said 2017 earnings could rise as much as 25 per cent on growth in both KFC and Pizza Hut, and its expansion into New South Wales.
"The result was very reasonable, but it had been pretty much flagged to the market, there were no big surprises," Williamson said. "The share price is still near record levels, it has been a great performer."
Outside the main index, Augusta Capital advanced 4.3 per cent to $1.09.
Hallenstein Glasson Holdings rose 2.1 per cent to $2.90.