NZ shares continue decline

NZ Newswire
6/10/2016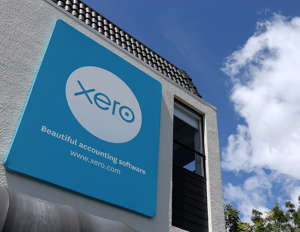 © Fiona Goodall/Getty Images NZ shares continue decline New Zealand shares dropped more than 1 per cent for the second day running, with Heartland Bank, Xero and Sky Network Television leading the decline.
The S&P/NZX50 Index fell 73.86 points, or 1.02 per cent, to 7,197.3. Within the index, 35 stocks declined, eight were unchanged, and 7 rose. Turnover was moderate at $163.3 million.
"Everyone's been talking about this equity-yield unwind, but I think it's a little bit more than that now - it's really a sell New Zealand story, by the feel of it," Rickey Ward, NZ equity manager at JBWere, said.
"We have been a market that has delivered pretty good returns, and it almost feels like offshore investors - maybe domestic too - have accepted we've been trading on pretty lofty multiples and yield has been a trigger point to say let's book some profits.
"Our market has been an outperformer for five years plus, all the leaders have been sold - yes they have a yield tilt to them, but they are foreign-owned, and it really does feel like foreign investors are exiting or reducing their exposure to a market that has performed pretty well," Ward said.
Heartland Bank led the index lower, down 2.7 per cent to $1.46. Xero dropped 2.5 per cent to $19.35, Sky Network Television fell 2.4 per cent for $4.85, and Z Energy declined 2.3 per cent to $8.01.
Tegel Group Holdings declined 1.3 per cent to $1.50. The shares have dropped in the past three weeks as Ingham Group, the largest chicken processor in Australia and the second-largest in New Zealand, heads for an initial public offering and ASX listing.
A2 Milk Co was the best performer, up 2.1 per cent to $1.93.