NZ shares fall as investors take profits

NZ Newswire
5/04/2016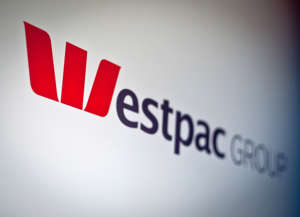 © Bloomberg/Ian Waldie NZ shares fall as investors take profits New Zealand shares fell as the soaring S&P/NZX 50 Index prompted some investors to take profits and as weak commodity prices weighed on the Australian market.

Fletcher Building, Westpac and ANZ led the decline.
The NZX 50 fell 27.79 points, or 0.4 per cent, to 6,715.81. Within the index, 17 stocks fell, 22 rose and 11 were unchanged. Turnover was about $208 million.
Stock markets fell across Asia amid concerns falling prices for crude oil and other commodities signal weak global demand and across the Tasman, the S&P/ASX 200 Index was down 1.6 per cent in afternoon trading.
Dual listed Fletcher Building fell 2.9 per cent to $7.60. ANZ Bank dropped 1.6 per cent to $25.10 and Westpac fell 0.9 per cent to $32.80. Fisher & Paykel Healthcare, another company often held by Australian institutional investors, fell 2.1 per cent to $9.65.
"The biggest movers are stocks more linked to the Australian market," said Greg Easton, an adviser at Craigs Investment Partners.
SkyCity fell 1.4 per cent to $4.98.
Heartland Bank declined 1.6 per cent to $1.19.
Spark fell 1.2 per cent to $3.44. Summerset Group, the retirement village operator, declined 1.1 per cent to $4.33 after reporting that first-quarter sales of 121 occupation right agreements were down from 125 a year earlier, although it is on track to build 400 units this year.
Diligent Corp rose 0.6 per cent to $7.11.
Mainfreight was the biggest gainer, rising 1.4 per cent to $15.96. Precinct Properties New Zealand rose 1,2 per cent to $1.29, and Auckland International Airport climbed 1.1 per cent to $6.35. Air New Zealand rose 1.1 per cent to $2.88.
Outside of the benchmark index, Briscoe Group was unchanged at $3 after the retailer said it would seek a $100,00 increase in the pool for directors fees to give it the ability to increase its board.
Mercer Group rose 3.5 per cent to 3 cents after the indebted stainless steel fabricator, settled an insurance claim with AIG over damage to a property in the Christchurch earthquakes in 2010 and 2011. AIG is to pay $2.7 million plus GST to Mercer.