NZ shares fall as SkyCity resumes trading

NZ Newswire
16/05/2016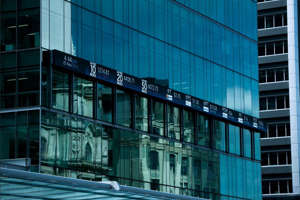 © Twitter / NZX Limited NZ shares fall as SkyCity resumes trading New Zealand shares fell, led by SkyCity Entertainment Group, which resumed trading after completing the institutional component of its capital raising. Xero extended its gains after reducing its cash burn and saying it won't need more capital to get to breakeven.
The S&P/NZX50 Index fell 2.45 points, or 0.04 per cent, to 6914.12. Within the index, 24 stocks gained, 15 fell and 11 were unchanged. Turnover was $113.5 million.
SkyCity fell 3.1 per cent to $4.80 after coming off a trading halt. The casino and hotel company said it raised $180 million of the $263 million it is targeting in the institutional component of its share sale at $4.40 a share, with the shortfall mopped up at $4.85 a share.
David Price, a broker at Forsyth Barr, said large institutions had used the offer to top up their holdings and there was less demand for the shares on the market as a result.
"If you did want to get set in the stock, that was a good way of doing it," Price said. "This is like a liquidity event what we've seen today." He didn't expect a major selloff in the stock from here, with support likely to come back at around current levels.
Spark declined 1.8 per cent to $3.605 and Precinct Properties New Zealand fell 1.5 per cent to $1.28. Among other property investors, Kiwi Property Group was unchanged at $1.495 after reporting an 118 per cent jump in full-year profit to a record $250.8 million on an increase in its portfolio value, higher rental returns, and lower costs including interest charges.
Vital Healthcare Property Trust fell 0.7 per cent to $2.13 and Property for Industry dropped 0.6 per cent to $1.65.
Genesis Energy fell 1.4 per cent to $2.115 and Contact Energy declined 0.8 per cent to $5.29 ahead of an Electricity Authority briefing on Tuesday on its transmission pricing decision.
Xero rose 5.3 per cent to $17.42, extending its 7.3 per cent gain on Friday when the cloud-based accounting software company posted a 67 per cent gain in revenue to $207 million while its net loss widened to $82.5 million.
Fonterra Shareholders' Fund rose 0.7 per cent to $5.77, ERoad fell 3 per cent to $2.55 and Livestock Improvement Corp was unchanged at $2.11.