NZ shares fall, follow regional markets

NZ Newswire
12/10/2016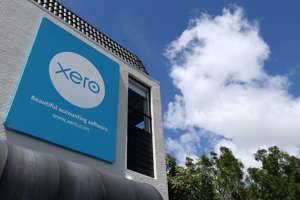 © Fiona Goodall/Getty Images NZ shares fall, follow regional markets New Zealand shares dropped, following regional markets lower, with Xero and Summerset Group Holdings declining while Air New Zealand and Mainfreight gained.
The S&P/NZX 50 Index fell 16.78 points, or 0.2 per cent, to 7,107.45. Within the index, 24 stocks fell, 15 rose and 11 were unchanged. Turnover was $136.3 million.
Asian markets followed Wall Street's drop overnight after the US earnings season began with disappointing results.
In afternoon trading, Hong Kong's Hang Seng was down 1.1 per cent, Japan's Nikkei 225 had dropped 0.9 per cent and Australia's S&P/ASX 200 fell 0.4 per cent.
"The whole of Asia's trading lower on what was probably a weak start to earnings season in the States which has made markets a little bit nervous today right across Asia, and we're one of those.
All the majors are trading in the red currently," said Peter McIntyre, investment adviser at Craigs Investment Partners.
Xero led the index lower, down 2.8 per cent to $18.17, while Summerset Group Holdings dropped 2.4 per cent to $4.84 and Sky fell 2.2 per cent to $4.88.
Meridian Energy was the best performer on the index, up 2.5 per cent to $2.69.
Air New Zealand rose 1.7 per cent to $1.80. Within its monthly operating statistics, the airline said it had sold its remaining stake in Virgin Australia for A$65.7 million ($NZ70.3m) in a series of off-market trades.
Mainfreight rose 1.1 per cent to $18.20. The transport and logistics group warned investors first-half revenue will be between $1.15 billion and $1.17b, less than was expected, due to falling ocean freight rates hitting billing levels.
"New Zealand's strong as far as their performance which shouldn't really come as a surprise to anybody, obviously they've got good GDP numbers coming through and improving results out of Europe and Australia," McIntyre said.
Contact Energy advanced 1.1 per cent to $4.79. The electricity and gas provider is turning its focus to reducing debt after returning $847m to shareholders over the past two years.
Chorus gained 0.8 per cent to $3.74. The telecommunications network operator announced it had raised 500 million euros in medium-term notes at an interest rate of 1.125 per cent per year, set to mature on Oct. 18, 2023.
Outside the benchmark index, Pushpay Holdings dropped 4.4 per cent to $2.15.