NZ shares finish year on mixed note

NZ Newswire
30/12/2016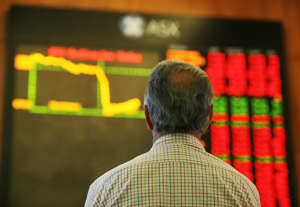 New Zealand shares were mixed on the last trading day of the year, with the benchmark index ending 9 per cent higher than on Jan. 1, breaking a four-year streak of double-digit gains.
The index had rallied by as much as 20.6 per cent in the year, reaching a record 7,571.1 on Sept. 7, but fell back as rising global interest rates made local yield stocks less attractive.
The election of Donald Trump as US President caused the largest daily fall this year, down 3.3 per cent on Nov. 9, while the UK vote to leave the European Union saw a 2.3 per cent fall on June 24.
In 2012, the index gained 24.3 per cent; in 2013, 16.8 per cent; in 2014, 16.9 per cent; and in 2015, 12.8 per cent.
Meanwhile, in abbreviated trading on Friday, the S&P/NZX50 Index fell 11.06 points, or 0.2 per cent, to 6,881.22. Within the index, 32 stocks rose, nine fell and nine were unchanged. Turnover was $69.9 million.
"We're virtually unchanged today. We might have a little bit of action going into the match at the end of the day, given it's the end of the year there could be a bit of book-squaring going on," said Grant Williamson, director at Hamilton Hindin Greene.
"There's been no news, it's been relatively quiet trade as a lot of participants are on holiday."
Auckland International Airport dropped 4.6 per cent to $6.25 and has gained 13.9 per cent this year.
Comvita fell 2 per cent to $8.03, Fisher & Paykel Healthcare Corp dropped 1.8 per cent to $8.52, and Ryman Healthcare fell 1.3 per cent to $8.11.
Kathmandu Holdings was the best performer, up 4.3 per cent to $1.95, while Stride Property rose 3.5 per cent to $1.77 and Scales Corp gained 3 per cent to $3.45.
Tourism Holdings gained 0.8 per cent to $3.70, a price last seen in 1993. It's risen 67.6 per cent this year.
Outside the benchmark index, Plexure Group rose 33 per cent to 32 cents. NZX has said it will carefully analyse trading ahead of the price-sensitive announcement that it has gained the largest McDonald's franchisee in Latin America and the Caribbean as a customer.
NZAX-listed mobile payments company Lateral Corp was unchanged at 5 cents.