NZ shares flat, TradeMe and Infratil fall

NZ Newswire
20/10/2016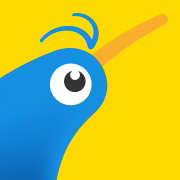 © Facebook/TradeMe NZ shares flat, TradeMe and Infratil fall New Zealand shares were flat as investors saw no reason to buy, with Trade Me dropping alongside Infratil and Summerset Group Holdings while Metro Performance Glass rose.
The S&P/NZX50 dropped 2.76 points, or 0.04 per cent, to 6,973.78. Within the index, 24 stocks rose, 18 fell and eight were unchanged. Turnover was $158.9 million.
"There's no real reason for offshore investors to own stocks if they're concerned about where the market is heading, they're just paying dividends and they can always buy back in again," said Peter McIntyre, investment adviser at Craigs Investment Partners.
Trade Me was the worst performer, down 4.9 per cent to $4.87, a three-month low. It's declined 17 per cent since reaching a record of $5.86 in September.
"There are concerns over competition from Facebook entering what has pretty much been TradeMe's domain for a period of time," McIntyre said.
Infratil declined 2.5 per cent to $2.96, Summerset Group Holdings fell 1.7 per cent to $4.61, and Orion Health Group dropped 1.6 per cent to $3.15.
Port of Tauranga was unchanged at $3.80. It expects full-year earnings in the range of $79 million to $83 million, an increase on the $77.3 million reported for 2016, according to a transcript of a speech published to the NZX.
Sky TV rose 0.4 per cent to $4.78. Chief executive John Fellet hit out at submissions opposing the pay-television broadcaster's planned $3.44 billion merger with Vodafone at its annual meeting on Thursday. Fellet said the merger was on track, with the Commerce Commission not yet changing its November 11 target date for a decision.
Metro Performance Glass was the best performer, up 1.9 per cent to $2.16, something McIntyre said could be the result of Fletcher Building presenting to investors and talking up the strong construction sector.
Spark rose 1.9 per cent to $3.52, Auckland International Airport gained 1.7 per cent to $6.72, and Chorus advanced 1.6 per cent to $3.72.
Outside the benchmark index, Wynyard Group was unchanged at 21.5 cents and Childrenswear retailer Pumpkin Patch plunged 16.7 per cent to 6 cents.