NZ shares gain as market bounce continues

NZ Newswire
30/06/2016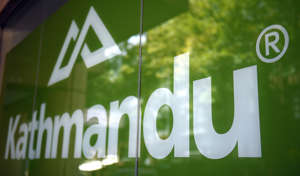 New Zealand shares gained for a fourth straight session on expectations there will be no immediate change following the Brexit vote with Kathmandu Holdings, Fletcher Building and Mainfreight leading the way.
The S&P/NZX 50 Index rose 1.4 per cent, to 6,897.52. Within the index, 41 stocks rose, six dropped and three were unchanged. Turnover was $227.6 million.
The market weakened on Friday following the news that the UK had voted to leave the European Union, but has since recovered to be higher than where it closed last Thursday.
"We're down on the month to date, but we've well and truly recovered from Friday's events," said Harbour Asset Management's Shane Solly.
"It's a positive reaction to monetary policy changes globally. For now, a lot of the concern about Brexit has washed through, and you've certainly seen investors focus on quality earning stocks in this part of the world."
Kathmandu was the biggest gainer, up 15 per cent to $1.53 after it raised its forecast for annual earnings.
Still, the company said "a substantial proportion" of sales and earnings this financial year are still dependent on trading in July, the final month of the financial year.
"It's almost back to where it was at the end of May - it's recovered from a low point," Mr Solly said.
Fletcher Building gained 3.5 per cent to $8.58 after it dropped the Horokiwi Quarries from its application to buy rival Higgins Group Holdings, a step that may help win regulatory approval.
Logistics company Mainfreight rose 2.9 per cent to $16.63.
Steel & Tube Holdings was the worst performer, down 1.6 per cent to $1.86 while Warehouse Group dropped 1.1 per cent to $2.77.