NZ shares gain, good turnover in some

NZ Newswire
19/07/2016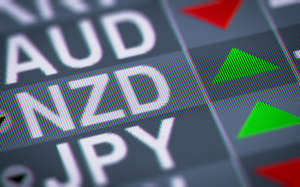 New Zealand shares hit another record high in light turnover, with Auckland International Airport, SkyCity Entertainment Group and Moa Group gaining, while Comvita fell.
The S&P/NZX 50 rose 48.88 points, or 0.7 per cent, to 7.154.83. Within the index, 24 stocks rose, 14 fell and 13 were unchanged. Turnover was $129 million.
"The market's pretty quiet, albeit there have been some large lines going through, which appear to be a portfolio - it could be the loss of a mandate or an asset allocation, but it does seem to be in names that are owned quite reasonably by offshore shareholders," said Rickey Ward, New Zealand equity manager at JBWere.
Those names included SkyCity Entertainment Group, which gained 2.1 per cent to $4.79, Meridian Energy, which rose 1.1 per cent to $2.68, and Air New Zealand, which dropped 1.6 per cent to $2.23, Ward said.
Auckland International Airport led the index, up 3.2 per cent to $7.09, and has gained 19.5 per cent this year.
Kiwi Property Group advanced 1.6 per cent to $1.57 and Fletcher Building was up 1.4 per cent to $9.24.
Comvita was the worst performer, down 1.8 per cent to $11.20.
Westpac Banking Corp fell 1.5 per cent to $31.98 and Summerset Group Holdings shed 1.1 per cent to $4.64.
Tower fell 0.4 per cent to $1.38. Chief financial officer Brett Wilson has resigned 16 months after the general insurer recruited him from Seniors Money International.
Outside the main bourse, Moa Group gained 10.1 per cent to 87 cents. The Marlborough-based brewer got a price query last Wednesday after the shares rose 47.5 per cent between June 27 and that day, to a peak of 87 cents from 59 cents.
"Goodness only knows what's driving that, but it's gone straight up since the end of last month," Mr Ward said.
Oceania Natural was unchanged at $2.45. The food supplements maker, which listed on the NXT at the end of March, has raised about $3.5 million from investors in a joint venture to establish a Hong Kong-based subsidiary.