NZ shares resume rally on appeal of yields

NZ Newswire
4/04/2016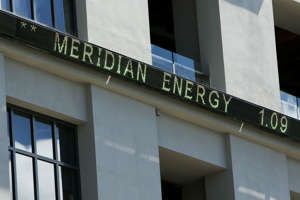 © Getty Images/Hagen Hopkins Meridian Energy gained 2.1 per cent to $2.665 New Zealand shares rose, resuming a rally that pushed the S&P/NZX 50 Index to a new record last week, as low interest rates continued to draw investors to the equity market in search of higher yields.
Xero, Kathmandu, Fletcher Building and Rakon rose, while Spark New Zealand fell.

The NZX 50 gained 35.58 points, or 0.5 per cent, to 6,743.6. Within the index, 31 stocks rose, 12 fell and seven were unchanged. Turnover was about $107 million.
The benchmark index fell 0.7 per cent on Friday, April 1, having climbed 6.8 per cent in the first quarter.
The dividend yield across the NZX 50 is 4.78 per cent, according to Reuters data.
"It's still very much an interest rate driven market. The outlook for the economy is certainly ok," said Grant Williamson, a director at Hamilton Hindin Greene.
Xero rose 6.1 per cent to $16.50, the highest in more than a month. Kathmandu gained 3 per cent to $1.70, the highest close since late November.
Fletcher Building rose 2.8 per cent to $7.83 and New Zealand Refining, which operates the nation's only oil refinery, rose 2.2 per cent to $3.19.
Steel & Tube Holdings rose 2.2 per cent to $2.29, while Meridian Energy gained 2.1 per cent to $2.665 and Mighty River Power rose 2.1 per cent to $2.92. Spark fell 2.3 per cent to $3.48 and was the leading decliner on the index.
New Zealand Oil & Gas rose 1 per cent to 48.5 cents.
Outside the NZX 50, Rakon jumped 12 per cent to 28 cents.
Wynyard Group fell 2.2 per cent to 90 cents after the security software company said it hired Iain Lobban, former director of the British intelligence agency GCHQ, as a strategic adviser on Cyber Security. Vista Group International was unchanged at $5.40.
IkeGPS rose 3.2 per cent to 65 cents after the laser measurement tool developer said annual sales were at the bottom end of its lowered guidance.