NZ shares rise for 5th day

NZ Newswire
22/12/2016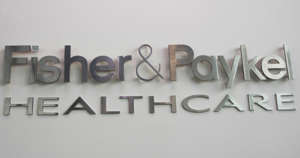 © Brendon O Hagan/ Bloomberg news Fisher and Paykel heathcare in East Tamaki Auckland ,North Island ,New Zealand New Zealand shares rose with positive sentiment leading into the Christmas holiday period, which often sees a seasonal rally in light trading, led by Fisher & Paykel Healthcare, Trustpower and NZX. Air New Zealand fell.
The S&P/NZX 50 Index gained 49.12 points, or 0.7 per cent, to 6,851.88. Within the index, 32 stocks rose, 11 fell and seven were unchanged. Turnover was $137 million.
"This will be our fifth day firmer - certainly the short-term trend has changed somewhat, the buyers are back in control. We do quite often see a Christmas, New Year rally, on pretty lightish volumes," said Grant Williamson, director at Hamilton Hindin Greene.
"With the kiwi dollar weakening somewhat it's got a few stocks moving higher as well."
Fisher & Paykel Healthcare led the index, up 4 per cent to $8.63, with the breathing mask and respirator maker typically a beneficiary of a weaker currency because it derives the bulk of its income from exports. Trustpower gained 2.2 per cent to $4.60 and NZX rose 2 per cent to $1.03.
Air New Zealand was the worst performer, down 2.1 per cent to $2.10. Heartland Bank dropped 1.3 per cent to $1.47 and Mainfreight declined 1 per cent to $20.64.
A2 Milk Co fell 0.9 per cent to $2.14, trimming some of the 5.9 per cent gain yesterday after it reassured investors about its performance. The milk marketer's shares have been dragged lower after ASX-listed rival Bellamy's went into a trading halt last Monday.
Z Energy dropped 0.4 per cent to $7. Caltex Australia has agreed to buy local minnow Gull New Zealand for $340m, giving the ASX-listed fuels company a foothold on this side of the Tasman with about 5 per cent of the market. The deal is subject to Overseas Investment Office approval.
Outside the benchmark index, Hellaby Holdings rose 2.4 per cent to $3.49 and Augusta Capital rose 1.1 per cent to 96 cents.