NZ shares start week on mixed note

NZ Newswire
31/10/2016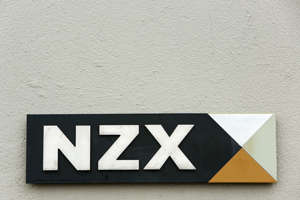 New Zealand shares were mixed, with Sky TV, Restaurant Brands New Zealand and A2 Milk Co dropping while Spark New Zealand rose.
The S&P/NZX 50 Index rose 17.38 points, or 0.3 per cent, to 6,960.68. Within the index, 23 stocks fell, 19 rose and nine were unchanged. Turnover was $172.3 million.
"We're treading water at the moment, there's an uneasiness about what's happening with the US presidential elections so that's dented the market a little bit," said Peter McIntyre, investment adviser at Craigs Investment Partners.
Sky TV was the worst performer on the index, down 3.8 per cent to $4.62, while Spark NZ was the best performer, up 2.8 per cent to $3.66.
The Commerce Commission has delayed its decision on whether to approve a tie-up between Sky TV and Vodafone NZ over concerns the merged entity would use its muscle to squeeze out smaller rivals. Spark and Two Degrees Mobile have formally opposed the merger.
"The concern still is about the live sports aspect, and Sky's dominating position in that market," McIntyre said.
ANZ rose 1.1 per cent to $29.72. It has sold its retail and wealth business in Singapore, Hong Kong, China, Taiwan and Indonesia to Singapore's DBS Bank.
In the 2016 financial year, the business accounted for approximately $825m in revenue and net profit of about $50m, ANZ said.
Restaurant Brands dropped 3.3 per cent to $5.28, weakness McIntyre said was expected as the fast food operator put in place a retail offer today, offering its shareholders one new share at $4.70 apiece for every 5.15 shares they already own.
A2 Milk Co fell 3.1 per cent to $1.86, and has dropped 11 per cent from $2.09 over the last two weeks.
"Some analysts are saying maybe the baby formula market, there might be a bit of a glut there, and we've seen some money off the table," McIntyre.
Outside the main index, Oceania Natural was unchanged at $2.65. The food supplements maker, which listed on the NXT at the end of March, said it was on track to lift revenue by 58 per cent this year to $5.4m as it tests new markets outside of China.