NZ shares struggle on flat trading day

NZ Newswire
19/10/2016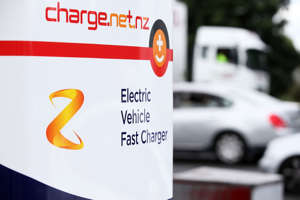 © Fiona Goodall/Getty Images NZ shares struggle on flat trading day New Zealand shares were flat as Tegel Group Holdings and Z Energy advanced on positive updates, while SkyCity dropped.
The S&P/NZX50 index rose 3.4 points, or 0.05 per cent, to 6,976.53. Within the index, 24 stocks rose, 20 fell and six were unchanged. Turnover was $155 million.
"The market is disappointingly flat - we had good leads from offshore, pretty much a sea of green from everywhere, but we're only just there," said David Price, broker at Forsyth Barr.
"Volumes are relatively quiet in a lot of stocks, the market itself is not cheap, on a multiple basis it's still very high and some of the stocks don't have the valuation support so they have fallen on very low volumes."
Tegel led the index, up 3.4 per cent to $1.52. At its annual meeting on Wednesday, the company said it was on track to achieve its product disclosure statement forecast for the full year of $625m in revenue, up 7.6 per cent on 2016.
Z Energy rose 3.2 per cent to $8.03. The Wellington-based service station operator said it has identified $10m to $15m of additional savings from the integration of the Caltex and Z businesses, while the sale of an Auckland retail site for $23m will be used to repay debt.
Ebos Group advanced 1.1 per cent to $17.80.
SkyCity Entertainment Group was the worst performer, down 2.7 per cent to $4.27. Its shares started falling on Monday in response to the arrest of 18 staff employed by its Australian rival, Crown Resorts, by the Chinese government.
Contact Energy fell 2 per cent to $4.79 while New Zealand Refining Co dropped 1.8 per cent to $2.21.
Genesis Energy was unchanged at $1.98, and has gained 6.2 per cent this year.
Outside the benchmark index, New Zealand King Salmon shares fell 1.8 per cent to $1.10 in their NZX debut after the fish farming company raised more than $70m to fund its growth and allow existing shareholders to reduce their holdings. The stock first traded at $1.16 on the NZX, valuing the company at about $160m.
Intueri Education Group gained 7.7 per cent to 7 cents.
Wynyard Group remains in a trading halt at 21.5 cents, having been placed in a trading halt on Monday ahead of a company announcement which has not yet materialised.