NZ still friends despite opinion: China

NZ Newswire
16/07/2016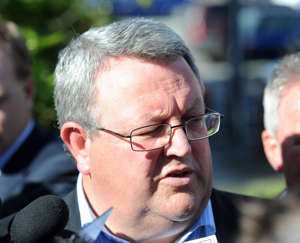 New Zealand's stance on the South China Sea won't affect relations with China, the Chinese ambassador here says.
Senior minister Gerry Brownlee has said he thinks China should accept The Hague's ruling in the territorial dispute.
The Permanent Court of Arbitration this week ruled China had no legal basis to its 1947 "nine-dash line" claim in the sea, which is rich in energy, mineral and fishing resources.
China, which did not take part in the arbitration, has already rejected the ruling. New Zealand exports about $10 billion worth of goods to China and earlier this week Prime Minister John Key said he hoped the dispute could be resolved peacefully.
The bulk of New Zealand exports went past the sea. On Saturday, China's ambassador to New Zealand Wang Lutong said his country did not accept The Hague ruling, as it was a sovereign issue for China.
"This ruling is absolutely groundless and baseless," he told TV3's The Nation. "I think China is upholding the credibility and authority of the convention by saying no to this ruling."
However, he did not think Mr Brownlee's comments, made before Tuesday's ruling, would affect relations, despite the disagreement.
"China and New Zealand can agree and disagree on some of the issues but it doesn't necessarily affect our good relationship."
Mr Wang admitted China had installed military equipment on reclaimed islands in the sea, as well as four lighthouses and maintenance and rescue centres.
"We've stationed some defence weapons on those islands... to protect our own interests and rights." He was asked what would happen if Philippine or Vietnam boats wanted to fish in the region.
"The neighbour countries shouldn't do anything to encroach or infringe upon our sovereignties, we oppose that."
Australian foreign minister Julia Bishop has warned China's reputation and ambitions of becoming a world leader will suffer if it ignores the international court ruling.