NZ still 'open for business' post-quake

NZ Newswire
14/11/2016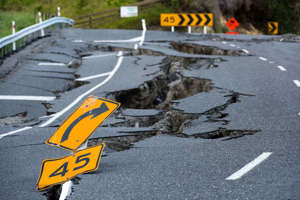 It's business as usual for most of the country following yesterday's 7.5 earthquake and subsequent aftershocks according to tourism operators.
Tourism Industry Aotearoa says most of the country is largely unaffected, even though some travellers have had their travel plans disrupted.
It advises advise tourists not to go to North Canterbury, but everywhere else is safe for business and leisure; its urging for those yet to arrive in New Zealand that it is still safe.
"Like many countries, New Zealand gets earthquakes and this time it is North Canterbury's turn to bear the brunt...beyond there it's very much business as usual," said chief executive Chris Roberts.
"After the Christchurch earthquakes, other regions that hadn't been directly impacted saw a significant drop off in visitors. We don't want a repeat of that."
Christchurch and Canterbury Tourism chief executive Vic Allen thigns were operating as normal and they are encouraging people to keep their plans to come to Christchurch.
For visitors who were stuck in Kaikoura and Hamner Springs, local businesses have been helping, and tour operators are re-arranging trips for groups that were meant to visit the region.