NZ stocks follow global rally

NZ Newswire
11/07/2016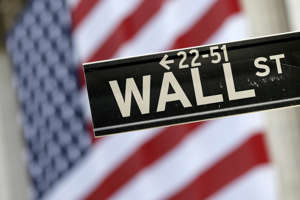 New Zealand shares have joined a global rally in equity markets with an upbeat US employment report giving investors confidence in the strength of the world's biggest economy.
The S&P/NZX 50 index rose 62.35, or 0.9 per cent, to 7062.45, a new record close on Monday.
Within the index, 37 stocks gained, seven fell, and six were unchanged. Turnover was $105.8 million.
Stock markets across Asia followed gains on Wall Street and in Europe on Friday when faster than expected jobs growth in the US allayed fears the world's biggest economy may slip into recession.
Investors also took heart from Japanese Prime Minister Shinzo Abe claiming victory in an election for the upper house of parliament and Australia's leader Malcolm Turnbull winning a tight race after a week of uncertainty.
"The markets are continuing on from the rally in the States on Friday night," said Shane Solly, portfolio manager at Harbour Asset Management. "Wider Asia is having a particularly good day - we've held up relatively well while other markets have been down, so we're going to lag a little bit."
Australia's dual-listed banks led the local market higher, with Westpac up 4 per cent to $30.20 and ANZ Bank gaining 3.3 per cent to $24.78.
Construction and building products firm Fletcher Building rose 2.2 per cent to $8.77 and telecommunications group Spark New Zealand gained 1.6 per cent to $3.82.
Software developers Orion Health Group and Xero were up 3.6 per cent to $4.90 and 2.5 per cent to $18.14 respectively.
Kiwi Property Group rose 1.3 per cent to $1.535. The real estate investor's board will ask shareholders for a pay-rise at this month's annual meeting.
Warehouse Group, the country's biggest listed retailer, rose 1.1 per cent to $2.81 after government figures showed retail spending on credit and debit cards rose 1.2 per cent in June. Online auction site Trade Me Group was up 1.3 per cent to $4.87.
The Fonterra Shareholders' Fund posted the biggest fall on the day, with the units down 0.9 per cent to $5.41. Other stocks to fall include Heartland Bank down 0.8 per cent to $1.24, Skellerup Holdings dropping 0.8 per cent to $1.24, and Genesis Energy slipping 0.2 per cent to $2.13.