NZ stocks mixed as results digested

NZ Newswire
23/05/2016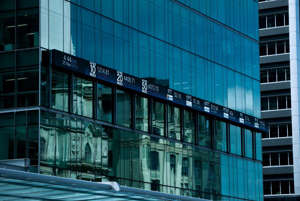 © Twitter / NZX Limited NZ stocks mixed as results digested New Zealand shares were mixed on a relatively quiet Monday as the market digested results posted by companies with a March 31 balance date.
Orion Health Group dropped while Comvita and Sky TV gained.
The S&P/NZX50 Index dropped 2.09 points, or 0.03 per cent, to 6,907.77. Within the index, 21 stocks rose, 18 fell and eleven were unchanged. Turnover was $109 million.
"During reporting season, our market tends to go into a bit of a lull volume-wise as people work their way through results and then re-assess afterwards," said Rickey Ward, New Zealand equity manager at JBWere.
Orion Health dropped 2.2 per cent to $4.56. The Auckland-based company posted a loss of $54.4m in the 12 months ended March 31, from a loss of $60.8m a year earlier.
Air New Zealand was the worst performer on the index, down 2.8 per cent to $2.21.
Fletcher Building fell 1.9 per cent to $8.44, Xero shed 1.8 per cent to $16.70, and Coats Group declined 1.6 per cent to 62 cents.
Summerset Group dropped 0.2 per cent to $4.67. The Wellington-based company plans to build a second retirement village in Nelson after buying an 8-hectare site in Richmond, adding to its existing village in neighbouring Stoke.
Summerset estimates Nelson's over-75 population will more than double by 2033. No price was disclosed for the purchase.
Comvita gained 4.3 per cent to $12.85, an all-time high, and has risen 46.7 per cent this year.
Mainfreight rose 1.8 per cent to $16.39 while Vector advanced 1.8 per cent to $3.42.
Sky TV gained 1.4 per cent to $4.27.
Outside the main index, Abano Healthcare Group gained 1.3 per cent to $7.75.
NPT advanced 1.5 per cent to 69 cents.
Sanford was unchanged at $5.65. The country's largest listed fishing group will book a $5m impairment charge on the sale of its last Pacific Tuna vessel when it reports half-year earnings on Thursday.
Evolve Education Group shed 3.9 per cent to $1.
Blis Technologies dropped 2.9 per cent to 3.3 cents. The biotech company expects to report its first annual profit in 2017, the first since listing 15 years ago after sales more than doubled in 2016.