NZ stocks rise as global markets gain

NZ Newswire
29/06/2016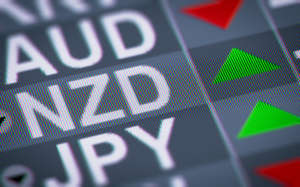 New Zealand stocks rose on stronger turnover as global markets bounced following days of selling, with Metro Performance Glass, Xero and A2 Milk Co gaining.
The S&P/NZX rose 87.62 points, or 1.3 per cent, to 6,804.2, just shy of where the market closed at the day before the Brexit decision was made.
Within the index, 39 stocks rose today, eight were unchanged and three fell. Turnover was $178.8 million.
The local market took a lead from international markets which strengthened overnight, with Wall Street's S&P 500 gaining 1.8 per cent and London's FTSE 100 up 2.6 per cent. Asian markets also rose, recovering from the sell-off which occurred on Friday and Monday after the United Kingdom voted to leave the European Union.
"We've seen a bit of stability in the pound and offshore markets have all been stronger, so it certainly set the scene for New Zealand to have a stronger day," said Salt Funds Management's Paul Harrison.
"The market seems to have gotten over Brexit quite quickly - central banks are making the right noises, liquidity hasn't dried up and banks seem likely to survive this without too much damage. The price moves are encouraging, people who were looking to sell have released some of that stock."
Stocks which were punished heavily in the sell-off have recovered today, Mr Harrison said.
Metro Performance Glass, which shed 5 per cent on Friday to $1.70 and fell further on Monday, was the top performer on the index today, up 5.9 per cent to $1.80.
Orion Health Group rose 4.6 per cent to $4.80, A2 Milk gained 4.6 per cent to $1.83 and Xero, which fell 8.1 per cent on Friday, gained 4.4 per cent to $17.85, though is still behind its pre-Brexit price of $18.50.
Comvita was the worst performer, down 0.4 per cent to $11.55.
Outside the main bourse, Hellaby Holdings jumped 7.3 per cent to $2.65 off the back of the sale of its equipment group to a private equity fund for $81 million. The Auckland-based company said it would use the net proceeds to expand its core automotive and resource services group.