NZ Super Fund investing $260m in SMEs

NZ Newswire
18/12/2016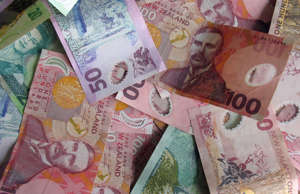 The New Zealand Superannuation Fund will invest as much as $260 million over the coming decade in small-scale local enterprises through three new mandates with Kiwi private equity firms.
NZ Super will invest up to $90m in Direct Capital's V fund, up to $120m in Pioneer Capital's III fund, and up to $50m in Movac's IV fund over the next five to 10 years, it said in a statement.
Each fund is expected to invest in eight to 15 separate companies.
"New Zealand continues to provide attractive investment opportunities in small to medium-sized companies, which are high growth, typically internationally focused, and able to benefit from the expertise that these managers can provide," NZ Super chief investment officer Matt Whineray said.
"External managers are a logical and efficient way for the fund to get access to the growth opportunities in the sector."
The sovereign wealth fund had assets of about $31.9 billion at Nov. 30, of which about $4.9b is invested locally. The fund's manager has existing relationships with Direct Capital and Pioneer Capital, though the Movac mandate is a new one.
NZ Super said the Direct Capital fund will operate at the larger end of market, while Pioneer will chase mid-market companies looking at international growth and the Movac fund will focus on early-stage, high growth technology companies. All three funds are new offerings.
Direct Capital's V fund is a new fund, which closed last Friday with $375m, which director Gavin Lonergan said will focus on the 850 private companies with an enterprise value of between $50m and $350m.
Pioneer Capital's fund is also new, and while the Super Fund's investment will be the biggest holding, managing director Randall Barrett said that fund should probably end up at about $260m.
Last month Movac raised $105m for its IV fund, including $75m from institutional investors such as Ngai Tahu Holdings and the New Zealand Venture Investment Fund.
NZ Super's Whineray said previous investments of this type have delivered annual net returns of about 15 per cent for the fund in the past, though investment advice typically holds the caveat that past performance isn't a guarantee of future returns.