NZ to push on with TPP debate

NZ Newswire
10/11/2016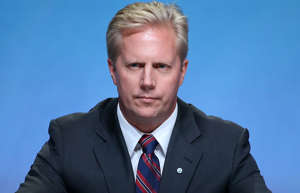 © Fiona Goodall/Getty Images) New Zealand Minister of Trade Todd McClay Parliament will proceed with its debate on the Trans-Pacific Partnership on Thursday despite the election of Donald Trump reducing the likelihood the multi-nation free trade agreement will be adopted.
Trade Minister Todd McClay says there will need to be a discussion between the 12 nations who have signed up to the TPP about its future.
"We trade a lot with America and the 10 other TPP countries, I think there is much more discussion to be had around this but until the new administration is in place and settled I'm not sure we're likely to see much more progress in this area," he said.
Mr McClay said the government would be able to work with the new administration on trade, despite Prime Minister John Key earlier conceding the TPP was dead in the water.
"The probability of it passing in the lame duck period is if not zero then it's very close to zero. It's hard to believe that the Congress is now going to vote for something he is so opposed to," he told the Paul Henry show.
New Zealand's parliament is set to debate the TPP enabling legislation in its third reading on Thursday afternoon.
Mr McClay has defended the decision to push ahead, despite acknowledging there was no urgency in moving it.
"We've been working through this all of this year ... the pathway to TPP entering into force is less certain but we've always said if Donald Trump became president it was not likely to happen in the lame duck period," he said.
"We don't have enough debates about trade, it's a chance for us to have another one today."