NZ troops carry on amid S Sudan violence

NZ Newswire
12/07/2016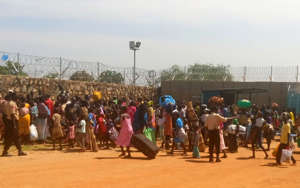 Three New Zealand soldiers in South Sudan will remain despite days of fighting and fatal attacks on UN camps that threaten to plunge the region back into civil war.
Fighting erupted last week in the country's southern capital, Juba, between loyalists of President Salva Kiir and Riek Machar, the former rebel leader who became vice-president under a deal to end a two-year civil war last year.
The violence, which has killed hundreds of people, broke out as the world's newest nation prepared to mark five years of independence from Sudan on July 9.
The United Nations security council has condemned attacks on United Nations compounds and civilians in recent days, which killed and injured peacekeepers from China and Rwanda.
The New Zealand Defence Force says it is closely monitoring the situation and in touch with Lieutenant Colonel Mel Childs, Major Wendy Wright and Major Fraser Winskill.
Lt Col Childs is based with the UN in Juba while the others work as observers in Bor and Malakal to the north.
"Although there is a heightened security situation in Juba, all personnel are carrying out their roles as usual," a NZDF spokesman said.
Although there has been fighting around South Sudan's capital since the two sides signed a peace deal to end a two-year civil war last August, it is the first time violence has reached the city.
There has been no official death toll from the recent flare up but at least five soldiers died on Thursday and a Health Ministry source said 272 people, including 33 civilians, were killed on Friday. Sunday and Monday's fighting was more fierce.