NZD up as migration continues to rise

NZ Newswire
20/05/2016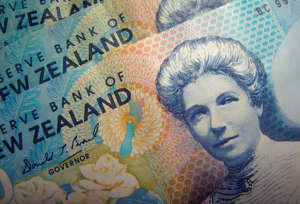 © REUTERS/Dennis Owen/Files NZD up as migration continues to rise The New Zealand dollar rose after figures showed the nation continues to welcome migrants at a record pace, ensuring a key plank of economic growth and demand remains in place.
The kiwi rose to 67.61 US cents from 67.31 cents on Thursday and is heading into the weekend little changed on the week. The trade-weighted index rose to 72.79 from 72.55.
Net migration was 68,100 in the 12 months through April, with 5,520 in April alone seasonally adjusted. That was down from the 5,800 monthly average since October 2015 but still suggested an elevated net inflow. Strong migration and tourism, also at a record in the latest 12 months, are helping offset the negative effects of a weaker rural sector to keep the economy growing at a moderate pace. Tourist arrivals rose 11 per cent to a record 3.27 million.
"It's probably too early to call a top," to migration, said Graham Parlane, private client manager at OMF. "There's still a significant amount of people coming into the country, buoying the economy, no doubt."
Still, OMF is "upbeat" on the US dollar in the medium term, on expectation US economic growth indicators in the second quarter will be strong enough to prompt the Federal Reserve to raise interest rates again.
"The New Zealand dollar looks like it will be under downward pressure now" which will assist the Reserve Bank in trying to revive inflation, he said.
The kiwi rose to 93.50 Australian cents from 93.42 cents on Thursday. The currency advanced to 60.33 euro cents from 60.01 cents and rose to 46.32 British pence from 46.17 pence. It rose to 4.4238 yuan from 4.4036 yuan and gained to 74.38 yen from 74.07 yen.
The two-year swap rate rose 1 basis point to 2.28 per cent and the 10-year swaps fell 3 basis points to 2.9 per cent.