NZ's only pelican put down

NZ Newswire
4/04/2016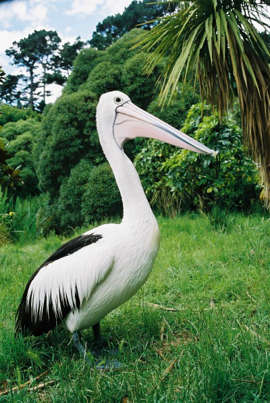 New Zealand's only resident pelican has died.
Lanky, which arrived at Wellington Zoo in 1978, was put down by zoo staff after suffering from ill health.
The Australian pelican had arthritis in his ankles which had got worse in recent months.
"Close observations over the last month showed that he was hesitant to bear weight on his legs, and he was beginning to refuse food and medication," said the zoo's Mauritz Basson.
"The observations showed we were no longer able to sustain his quality of life, so the decision to euthanise Lanky was made in his best interests."