NZ's Xero to beef up product offer

NZ Newswire
20/07/2016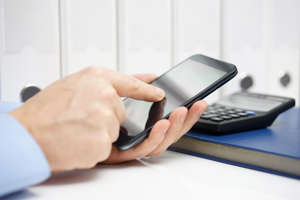 Xero will start offering new services as it seeks to transform the platform founded on accounting software into the online portal of choice for small businesses.
Chief executive Rod Drury told shareholders at the annual meeting in Sydney the software-as-a-service firm is in the process of migrating its core platform to Amazon Web Services, reducing costs and paving the way for the company to expand its product range into front office services.
Xero wants to become the major portal for the way small businesses access web services, building a "financial web" where it becomes a key cog.
"Now we're getting near the end of the beginning where we've built that horizontal global accounting engine, we can now do a whole lot of things that can dramatically drive revenue over time," Mr Drury said.
"Over the next couple of years, you'll see us moving from just one piece of fixed-price software for the small business (to where) for another few dollars per month per employee here's another few services."
The Wellington-based company is now processing $1 trillion of transactions, and speaking after the annual meeting Mr Drury said that has made the firm important to large enterprise and government who need Xero to interact with small business.
Because Xero has already built up a strong enough subscriber base and developed an existing platform, the cost of adding new services is cheaper, he said.
Xero affirmed its previous guidance that it has enough cash in the bank to start breaking even without raising more capital, and Mr Drury said the company will pass a million customers this year on its path to becoming a $1 billion revenue company.
The company had 717,000 customers as at March 31 with annualised monthly committed revenue of $258m for its cloud-based accounting software.
Mr Drury said New Zealand, Australia, and the UK remain Xero's "cash cows", and while progress in building the US will take time, the company is also looking at new markets in Singapore and South Africa.
Chief financial officer Sankar Narayan told shareholders growth in revenue and subscribers was increasing at a similar rate, and Xero had been increasing gross margins, which were at 76 per cent at the March balance date, up from 70 per cent a year earlier, which along with a low cost of customer retention created "a really high margin model".
The shares rose 1.1 per cent to $18.36 and have declined 8.2 per cent so far this year.