NZX 50 closes on 3-week high

NZ Newswire
25/11/2016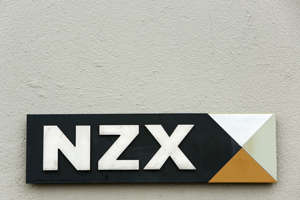 New Zealand shares rose, pushing the NZX 50 Index to a three-week high as gains in offshore equity markets helped sentiment in the domestic exchange. Fletcher Building, Air New Zealand and Spark New Zealand led the advance.
The S&P/NZX 50 Index advanced 16.36 points, or 0.2 per cent, to 6,899.61. Within the index, 25 stocks rose, 16 fell and 10 were unchanged. Turnover was $113.5 million.
Equity markets rose across much of Asia, although volumes are reduced by the absence of US participants, with the US celebrating its Thanksgiving Day holiday.
The Nikkei 225 Index was up 0.2 per cent and the Australia's S&P/ASX 200 Index was 0.5 per cent higher in afternoon trading. That follows gains on Wall Street that nudged the Standard & Poor's 500 Index up 0.1 per cent to a record close ahead of the Thanksgiving holiday.
Fletcher Building, which stands to benefit from the growing list of damaged buildings, particularly in Wellington, following the Kaikoura earthquake, rose about 2 per cent to $10.82. Air New Zealand, which benefits from a weaker dollar making the country a cheaper looking destination, rose 1.8 per cent to $2.035 and Spark gained 1.7 per cent to $3.54.
"Offshore markets continue to show improvement and that has settled local investors' nerves," said Grant Williamson, a director at Hamilton Hindin Greene.
Warehouse Group ended the day unchanged at $2.90 after telling shareholders at their annual meeting in Auckland that an impairment of goodwill in its financial services business is "highly likely" after a weaker-than-expected first quarter trading in the new division. Warehouse stock has fallen 8.5 per cent in the past five years, while the NZX 50 has soared 115 per cent.
Turners fell 0.9 per cent to $3.52 after the financial services firm posted a 15 per cent gain in first-half profit and said all its businesses were expected to lift earnings in the full year. "
Hellaby Holdings rose 1.5 per cent to $3.29 after its biggest shareholder, the Hugh Green Trust-owned Castle Investments, said an offer at $3.30 a share from Australia's Bapcor was "compelling".
Abano Healthcare was unchanged at $8.41.