NZX cash trading gains in November

NZ Newswire
5/12/2016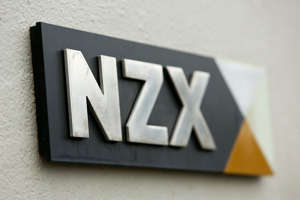 Cash trading on the NZX increased for a fourth consecutive month in November, with the value and volume of trades rising
The volume of cash market trading rose 16 per cent to 148,207 in November from the same month a year earlier, Wellington-based NZX said in its monthly shareholder metrics.
Daily average trades increased 11 per cent to 6,737, while the daily average value rose 14 per cent to $177 million.
The volume of equity transactions in November increased 16 per cent to 144,029 and the value of those trades advanced 17 per cent to $3.7 billion.
The benchmark S&P/NZX 50 Index plunged in early November after Donald Trump was elected US President, but recovered over the course of the month.
Meanwhile, the volume of debt transactions jumped 40 per cent to 4,178 as the value traded soared 65 per cent to $205m.
NZX's debt market has a renewed vigour this year as low interest rates have made bonds an attractive funding option for companies. The number of debt securities on the market jumped 22 per cent compared with the year earlier to 106, while the 303 listed securities across all asset classes was up 6.3 per cent.
Shares of NZX last traded at $1.01 and have slid 6.5 per cent this year.