NZX queries brewer's price fizz

NZ Newswire
13/07/2016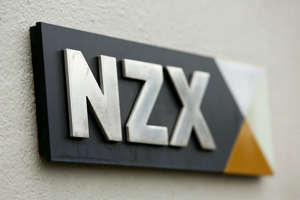 Marlborough-based brewer Moa Group has been hit with a price enquiry from NZX following a big jump in the price of its shares in the last few weeks.
Moa's share price has risen 47.5 per cent since June 27 to a peak of 87 cents from 59 cents.
In a letter published to the NZX on Wednesday, Moa's chief financial officer Geoff Copstick says the Blenheim company "continues to fully comply with all NZX Listing rules including the continuous disclosure of material information".
The shares have since fallen back slightly to trade at 85 cents, a rise of 15 per cent on the day.
They've risen 7.3 per cent since the start of the year and are up 138 per cent on a year ago.
They remain well below the initial public offering price of $1.25 achieved when Moa floated on the NZX in 2012.