NZX50 under 7,000 as weakness continues

NZ Newswire
18/10/2016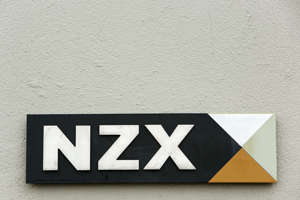 © Hagen Hopkins/Getty Images NZX50 under 7,000 as weakness continues New Zealand shares fell again, hitting a three-month low as the main index fell below 7,000 for the first time since July. Summerset Holdings, Genesis Energy and Fletcher Building led the losses.
The S&P/NZX50 Index dropped 93.28 points, or 1.3 per cent, to 6,973.09. Within the index, 38 stocks fell, nine rose and two were unchanged. Turnover was $158.4 million.
The index has now fallen 7.89 per cent from a high of 7,571.10 on Sept. 7. A fall of 10 per cent or more is regarded as a correction.
"We're out of favour with international investors who are taking a few profits and looking to reallocate elsewhere in the world, move out of yield stocks into growth stocks, and you're not seeing local buyers pick up the slack - they're either doing the same or they're just waiting for the dust to settle," said Mark Lister, head of private wealth research at Craigs Investment Partners.
Summerset Holdings led the index lower, down 3.7 per cent to $4.66. Genesis Energy dropped 3.4 per cent to $1.98 and Goodman Property Trust declined 3.1 per cent to $1.235.
Fletcher Building shed 2.9 per cent to $10.20. The construction and building products group reiterated its forecast for 2017 operating earnings while lifting the amount it plans to spend on land for housing as it chases a target of boosting the number of homes it brings to market each year.
"It was all pretty positive commentary, it's just a weak day on the market and it's weak across the board," Lister said. "Just about everybody's down - it was good news, but you're fighting the tide of bigger things at play."
Air New Zealand was the best performer, up 2.6 per cent to $1.80, while Xero rose 2.2 per cent to $17.89 and A2 Milk Co gained 1.5 per cent to $1.98.
Chorus advanced 1.1 per cent to $3.63 and Z Energy improved 0.8 per cent to $7.78.
Outside the benchmark index, OceanaGold Corp rallied 8.2 per cent to $4.23, Tourism Holdings shed 2.7 per cent to $2.29 and PGG Wrightson dropped 3.8 per cent to 51 cents.