Odes for the Dunedin parker

NZ Newswire
25/08/2016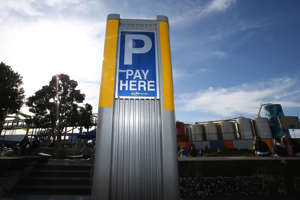 Some motorists will get more than just a pay-and-display ticket the next time they park in Dunedin.
There'll also be a few lines of verse to brighten the moment.
National Poetry Day on Friday will be marked in the city with the roll-out of poems on the back of tickets from some parking meters.
In 2014, Dunedin became the eighth UNESCO City of Literature, joining a list that now contains 20 members.
City of Literature director Nicky Page says the parking ticket idea came from a concept by design students Benjamin Alder and Liam Bigelow.
Mr Alder said: "By printing poetry on pay-and-display tickets, we hope to turn people's parking experience from a dull chore into something they can look forward to."
The first tickets will feature poems by eight local poets: Ruth Arnison, Diane Brown, Jonathan Cweorth, James Dignan, Lynley Edmeades, David Eggleton, Ian Loughran and Carolyn McCurdie.
Mr Alder said the plan was to provide an online platform for poets from around the world to submit their work.