Office `tried to stop information release'

NZ Newswire
6/06/2017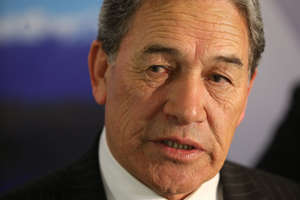 Winston Peters has accused Transport Minister Simon Bridges' office of trying to stop KiwiRail releasing information.
The NZ First leader made the accusation in parliament on Tuesday, and then tabled what he said was a summary of emails.
His questions were directed at Prime Minister Bill English, who wasn't there.
"Simon Bridges' office deliberately tried to influence officials, behind closed doors, covertly and secretly, not to release information that is owed to the public of this country," he said.
Deputy Prime Minister Paula Bennett, answering on Mr English's behalf, said she would have to see the details before making any judgements.
"The member has made a lot of allegations over a lot of years and most of them actually haven't stacked up," she said.
"I would be surprised if this one does."
Mr Peters didn't say what the information was.
NZ Newswire is seeking a response from Mr Bridges' office.