Oliver takes aim at Eminem court case

NZ Newswire
9/05/2017
US television host John Oliver has pulled off another comedy hit on New Zealand, this time taking aim at National's legal stoush with Eminem's music publishers.
The publishers Eight Mile Style are suing the political party for copyright infringement over a song it used in a 2014 election campaign ad.
Eight Mile Style claims the song is a rip-off of Eminem's 2002 hit Lose Yourself.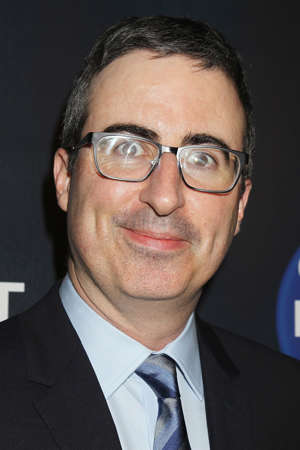 But the legal battle playing out in the High Court at Wellington has left Oliver unimpressed, who labelled it "unquestionably the lamest rap beef since Lil Wayne's five-year rap beef with William H Macy".
He then played a clip on his Last Week Tonight show showing an expressionless lawyer and equally expressionless audience listening to Eminem's hit tune in the courtroom.
"For me the purest definition of [comedy] is a middle-aged Kiwi in a robe playing Eminem's Lose Yourself to a completely silent and motionless court room," Oliver said.
Prime Minister Bill English doesn't mind the attention but has no plan to watch the clip.
"For the sake of his audience I hope it's funny. Some of the stuff I've seen he does isn't very funny," he said.
Labour leader Andrew Little disagrees and said he'd certainly found himself laughing at the comedian in the past.
The British comedian has taken a special fondness for New Zealand, having previously used his show to lampoon designs for new national flags during last year's debate and to poke fun at politician Steven Joyce's run-in with a dildo.
He also had advice for the National Party after recounting how a file for the song used in their campaign ad may have been labelled "Eminem-esque".
"If you are going to rip off someone else's work, maybe don't include the name of the person you are going to rip off," he said.
The hearing at the High Court is due to continue on Thursday and wrap up on Friday.