One dead after car hits Christchurch house

NZ Newswire
26/05/2017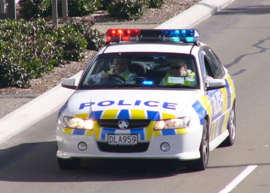 A passenger in a car has died after their vehicle crashed into a house in Christchurch.
The car hit the house in Kellys Road, Mairehau, shortly after 10pm on Friday.
The front seat passenger was killed and the driver taken to hospital with serious injuries, police say.
No further details were available and police are investigating the cause of the accident.