One killed, one missing from Kiwi yacht

NZ Newswire
13/06/2016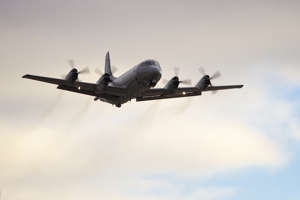 One New Zealand man has been killed and another is missing after being knocked overboard from a yacht sailing north of the country.

Twenty-metre yacht the Platino suffered serious rigging damage in winds of up to 75km per hour while sailing 550km north of New Zealand.
Maritime New Zealand said an RNZAF Orion had been searching for the missing man, in his 60s, but had to return to base at nightfall on Monday.
A spokesman said all on board the yacht were New Zealanders, and the family of the killed man had been notified.
Three people were still on board, and were in contact via satellite phone.
Rescue Co-ordination Centre spokesman Keith Allen said a commercial fishing vessel was heading to the area.
"Sea conditions are extremely dangerous and the remaining crew on board the Platino have advised that it is too hazardous to be on deck," he said.
"With limited ability to manoeuvre safely, the yacht is motoring to New Zealand, but this could take at least two days.
The fishing boat was expecting to be at the scene by around 7pm on Monday but it would not be possible to search in darkness, he said.
The Orion will return to search the area at first light on Tuesday.