Open Source Data Store Startup Crate Data Raises $1.5M From Sunstone And DFJ Esprit

TechCrunch
25/04/2014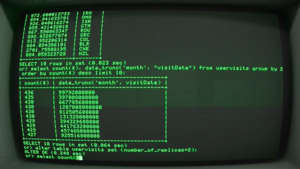 When big data is more than a buzzword it can soon turn into a huge headache for developers or those charged with managing the storage and access of large and growing data sets. That's the problem open source startup has set out to solve. It offers developers an open source SQL data store based on "shared-nothing architecture" that it claims can scale massively, offering tens of thousands of concurrent real time queries. The software is free to download and install, with Data Crate charging for support per-cluster, including a discount for startups.
Today the Austria/Berlin-based startup is announcing it's raised a $1.5 million seed round from two European VCs: Copenhagen, Denmark-headquartered , and London-based . Interestingly, on DFJ Esprit's side, the investment in Crate Data represents the first deal Gil Dibner has led from Index Ventures late last year. It's also the first seed investment, rather than series A (or follow-on funding), that DFJ Esprit has done in a while.
"Nowadays many applications sooner or later are confronted with big datasets, [but] scaling traditional databases is difficult and costly," explains Data Crate co-founder Christian Lutz. "Developers often combine multiple systems and then have to babysit complex and interconnected backend services. Glueing such pipes together requires expensive specialists and is very difficult to maintain."
Crate Data aims to simplify the required infrastructure radically through its shared-nothing architecture, which, says Lutz, enables tens of thousands of concurrent real time queries.
"Its easy possible to read & write in parallel, which today's software often struggle with," he adds. "One cluster with identical nodes to rule all kinds of data: tabular data, unstructured docs and binary objects."
The end result is that developers can easily install and run reliable clusters on much cheaper hardware, and in theory do-away with a dedicated and expensive database administrator, thanks to Crate's "self-configuration and self-healing capabilities", without sacrificing the ability to scale as datasets grow ever larger and whilst still being easy to develop on top of using SQL.
The new funding will enable Crate to continue to develop the core product further. "We also expand the team to accelerate development on the client integrations and other priorities on our roadmap," says Lutz. "Finally it will finance our measures to further grow our developer community and to react swift to their demands and needs."
Alongside Lutz, Crate Data is founded by CEO Jodok Batlogg and Bernd Dorn.