Opportunity for change on water: English

NZ Newswire
18/03/2017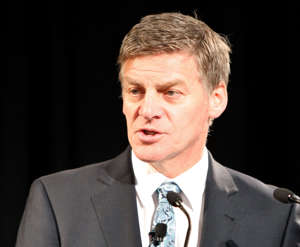 Prime Minister Bill English says the government has the opportunity to change "who pays for what" with respect to water.
His comment to Newshub on Saturday comes as opposition parties try to make water an election issue and as schemes to utilise water are proposed.
Access to free water in New Zealand for bottling companies has been controversial as has water quality and access generally.
Representatives of Westland District Council and Alpine Pure have met in Haast to discuss land consents required for a water pipeline running from Mount Aspiring National Park to Neils Beach, near Jackson Bay, media report.
The water would be piped to ships and sold overseas.
Mayor Bruce Smith told Radio NZ residents living near the proposed pipeline were not raising any objections.
Mr English says he doesn't know anything about the proposal.
He says paying for water is a sensitive issue.
"There's been five or six years of work on just understanding where our water resources are, what their quality is, who pays for what, and we have the opportunity over the next few years to change those rules if we want to."
Last year Ashburton District Council cancelled the sale of water rights to a bottled water company after public protests.