Opportunity to boost Vietnam trade: McClay

NZ Newswire
9/05/2017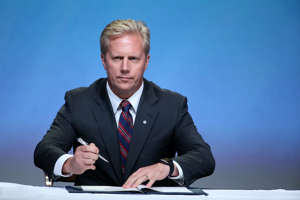 © Getty Images Trade Minister Todd McClay New Zealand and Vietnam hope to double two-way trade to $2.5 billion in the next five years, says Trade Minister Todd McClay following a visit to Ho Chi Minh City this week.
Mr McClay met Prime Minister Nguyen Xuan Phuc and says they have set a goal to increase trade and establish more free-trade agreements by 2030.
"We have set an ambitious target of doubling two-way trade to $2.5b over the next five years," he said in a statement.
Vietnam has a population of 94 million and there were opportunities to grow education and tourism linkes, as well as the services trade and high-quality food and beverages exports.
Vietnam's Trade Minister Tran Tuan Ahn hoped to develop more direct flights between the countries, Mr McClay said.
Despite US President Donald Trump rubbishing plans for the 12-nation Trans-Pacific Partnership, which had included New Zealand and Vietnam, Mr McClay said it remained on the agenda
Vietnam will host a meeting of TPP ministers later in the month during the APEC Trade Ministers meeting.
"We have agreed to continue to evaluate options under TPP," Mr McClay said.
Vietnam has become significant trade partner for New Zealand since the 2009 signing of the ASEAN-Australia-New Zealand Free Trade Agreement.
About $516 million of New Zealand exports - mainly dairy, fruit and wool - went there in 2016 and two-way trade has tripled to more than $1b.