Otago officer in undies to the rescue

NZ Newswire
2/04/2016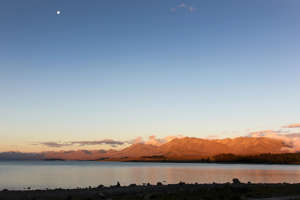 A police officer has swum from the shore in his underwear to help rescue a young boatie clinging to a capsized yacht in Otago Harbour.
Constable Rhys Davidson was about three hours into an early shift at 9.30am on Saturday when police were told a young sailor was in trouble in rough seas about 100m offshore near Portobello.
"Without sparing a thought for himself, he stripped out of his uniform, and with the aid of a member of the public wearing a wetsuit, immediately swam out to where the 15-year-old-boy was clinging to his upturned craft," says Inspector Jason Guthrie, the Dunedin area commander.
The boy was taking a yacht to a sailing class being run by his father who was also involved in the rescue, the Otago Daily Times reports.
The small yacht capsized in shallow water and its mast was stuck in sand.
"I was confident I would be able to get out to him so just stripped down to my undies and swam out," Const Davidson said.
"I explained that I was a police officer and jokingly apologised that I didn't have my notebook with me, but that the rescue boat was on its way."
The boy, who was wearing a lifejacket and wetsuit, was picked up by a rescue vessel and returned to shore where he received treatment for mild hypothermia.
Const Davidson had a hot shower and cup of coffee and finished the shift.