Pacific community mourns

NZ Newswire
27/11/2016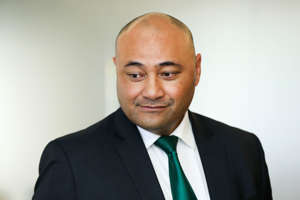 The loss of the men who died on a fishing trip in the Kaipara Harbour is being felt by the Pacific Islands community in New Zealand and across the Pacific, says Pacific Peoples Minister Peseta Sam Lotu-Iiga.
The bodies of seven men have been recovered and another is presumed dead after the Francie, a launch used for fishing charters, capsized while crossing the sand bar at the entrance to the harbour on Saturday afternoon. Three men survived.
Police have named the skipper Bill McNatty and are working with the many families the tragedy is affecting.
"Everyone on board, apart from the skipper, was of Pacific descent. The men were from the Tongan, Cook Islands and Samoan communities here in New Zealand," Mr Lotu-Iiga says.
Their loss will be felt by their families and communities both here and in the Pacific, he says.
"My prayers and deepest sympathies are with the families who now face Christmas without their fathers, husbands and sons," he said.
The men were friends who liked to go fishing together.
"This is one New Zealand's worst maritime disasters in recent years and is a tragedy for everyone."
Victim support staff are with the families and staff from the Ministry for Pacific Peoples will also act in a liaison role, Mr Lotu-Iiga says.
Auckland is home to one of the largest Pacific populations in the world. About two thirds of New Zealand's Pacific population live in the city.