Pacific midwives train in NZ

NZ Newswire
30/07/2016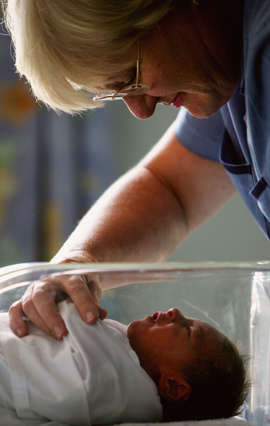 Doctors and midwives from Pacific Island countries are in Auckland for training that aims to make pregnancy and childbirth safer in the Pacific.
Thirty-five doctors and midwives from eleven Pacific Island countries are attending a five-day train-the-trainers workshop from Sunday.
"Emergencies happen, and when all birth attendants are well-trained, then emergencies occur less often, and lives are saved when they do occur," says midwife Kathleen Gapirongo of the Solomon Islands.
Dr Alec Ekeroma, an obstetrician at Middlemore Hospital with the University of Auckland, has led the development of the programme.
"The aim is to embed the skills training programme, away from ad-hoc workshops and into continuous professional development activities such as in-service education by trained clinical champions from each island country," Dr Ekeroma said.
The programme is run by the Pacific Society for Reproductive Health (PSRH) Charitable Trust, and the Royal Australian and New Zealand College of Obstetricians and Gynaecologists is supporting it by developing a guide for instructors.
PSRH receives assistance from the New Zealand Aid Programme, Counties Manukau Health and ministries of health in Pacific countries.