Paddon resets for Mexican challenge

NZ Newswire
8/03/2017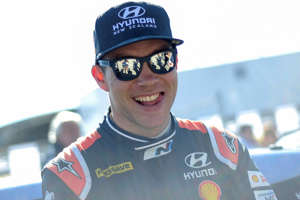 Kiwi rally driver Hayden Paddon will set off on the first gravel WRC event of the season with plenty of fuel in his tank.
The 29-year-old Cantabrian has spent the last fortnight at home in New Zealand preparing his domestic New Zealand Rally team line-up with his father.
He will now head off for the third-round Rally Guanajuato Mexico, held at altitude in the city of Leon, 400km north-west of Mexico City.
Paddon said his time in New Zealand had been busy but helped him get back into the right frame of mind for racing.
He is currently ranked ninth in the WRC and has endured a tough start to the campaign, having been involved in a fatal accident at the Monte Carlo Rally.
Following the Monte Carlo incident, which resulted in the death of a spectator, he competed in the icy Rally Sweden and a two-day test in southern Spain.
"It's been a welcome reset to get our season back on track," Paddon said.
"It's a challenging rally - the roads are quite slippery on first pass but it has quite a nice nature with some slow technical parts and some faster parts."
Paddon said he was glad to be taking on the Leon circuit, where he will start the first day with co-driver John Kennard in ninth, for the third time.
Competitors will then run in reverse rally classification on days two and three.