Paddon wants to cut errors in Rally Poland

NZ Newswire
26/06/2017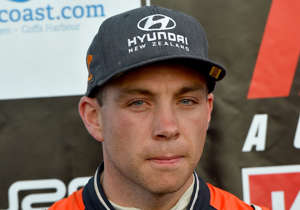 Hayden Paddon is focusing on cutting out costly mistakes as he tries to build momentum into his world rally championship campaign.
The New Zealand driver heads into Rally Poland this week having failed to get his Hyundai i20 over the finish line in the past two events.
In Portugal, Paddon and British co-driver Sebastian Marshall were stymied by mechanical and electrical issues, but in the previous round in Italy he crashed twice.
"We'll do as we have for previous events and focus only on our own driving and rally," the 30-year-old from Geraldine said.
"Obviously, there's a need to eliminate the mistakes from Sardegna and we've made some small changes to prevent those happening again."
Paddon, with 33 points, is sitting eighth on the drivers' standings, which is headed by Frenchman Sebastien Ogier, who is seeking a fifth successive world title.
Poland is the eighth of 13 stops in the WRC and the four-day rally beginning on Friday morning (NZ time) is based in Mikolajki in the country's north-east.
The event is noted for its quick, sandy roads and, having competed in it three times, Paddon believes it suits his natural driving style.
"I really enjoy Poland; it's one of the fastest events on the calendar," he said.
"Generally, there is some room for error, so you can push a little more. It's a rally that rewards commitment and bravery, which I like."